Research Project
Costume Design for Contemporary Narratives: the intersection of fashion and film in 1960s London

This research synthesises multiple disciplines into a design history framework to elucidate the overlap of costume and fashion when designing for contemporary narratives.

Keywords
Material Culture, Modern,

Europe

, Americas, Media, Textiles, Oral Histories, Lived Experience, Gender Studies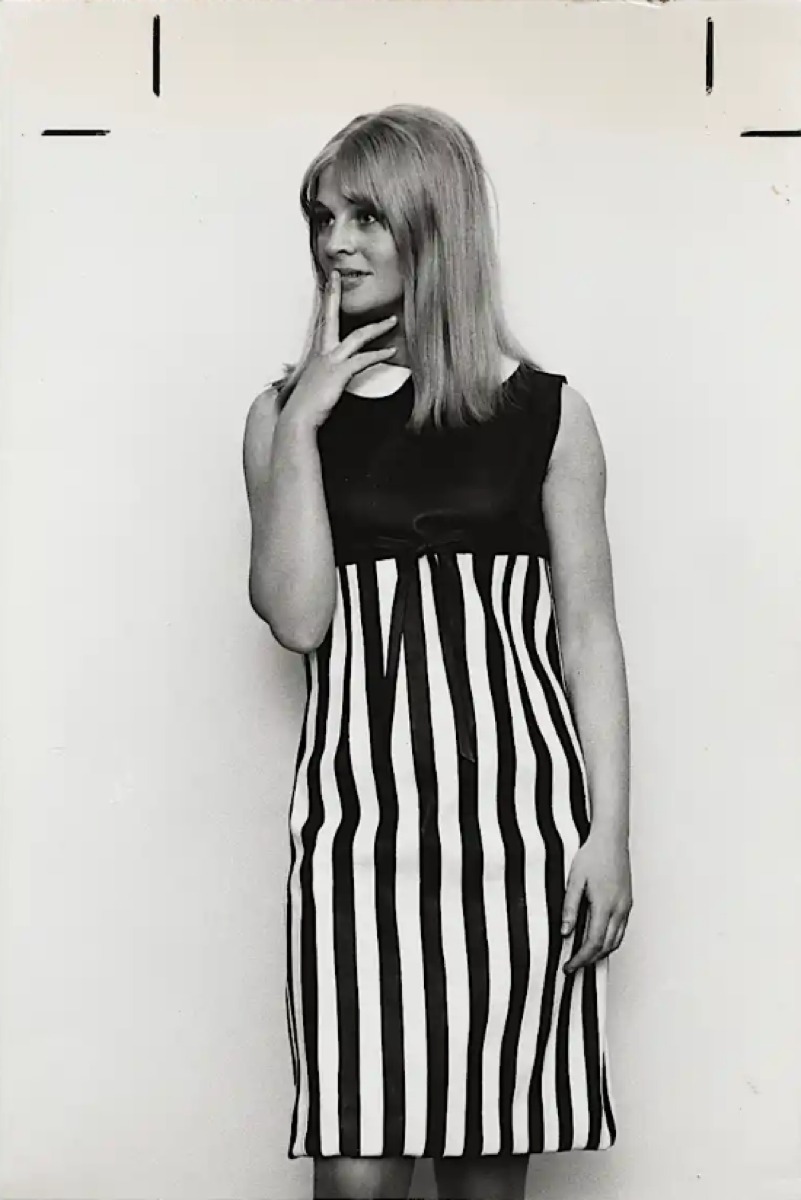 Iran Hatami, Julie Christie, The Sunday Times, 30 May 1965 © Ernestine Carter Archive, Fashion Museum/ Bath and North East Somerset Council
Research focussing on costume design typically seeks to remove itself from associating with fashion, making clear the distinction between the two separate fields as a question of intention: character or consumer. Whilst there are undoubtedly differences between the two design fields, often this desire to separate has neglected the similarities between the two practices, or in fact where they may overlap. My dissertation seeks to address those similarities, focussing on when costume and fashion have intersected within film. Situating this research in the context of 1960s London, it addresses two films, Darling (1965) and Kaleidoscope (1966), both of which explore narratives based on contemporary society.

As a decade of great social and cultural change, the sixties present an interesting period of history to research. With fashion and popular culture at its core, depictions of this on screen showcase a version of reality through the guise of character and narrative.

Analysis of costumes created to replicate contemporary design and offer authenticity to this image presents a unique opportunity to spotlight intricacies in the process of designing for contemporary narratives.

Visual analysis of the films and their costume choices is supported by textual sources such as newspapers, magazines and film journals, offering insight into contemporary perspectives. This is reinforced by oral history interviews with practitioners as well audience responses collected as part of the UCL led project that focuses on British cinema in the 1960s.

---